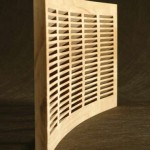 All American Wood specializes in designing and fabricating custom registers for applications that cannot be addressed with our stock registers. We have outfitted everything from elegant hospitality interiors to famous wild animal enclosures with solid wood custom vent covers that will not warp, crack or fall apart. These property owners come to us because All American Wood is the only manufacturer with the special tooling and equipment it takes to turn out such demanding designs. Simply measure the opening and call us with your desired specie and size—we'll do the rest!
Click here to place your Custom Order today!
---
Have a special space that cries out for a custom wood register?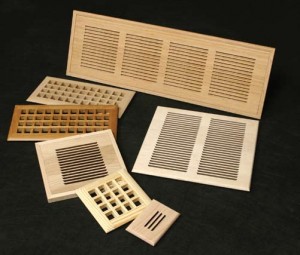 We can help with…
Odd-shaped locations
Extra-large sizes
Curved surfaces
Extreme temperature or humidity
Unusual lighting conditions
We have the equipment to create custom size and shape vents cover and cold air returns — including curved models — for special conditions or unusual applications.
Custom vent covers are delivered sanded but raw, so you can stain and finish them to match your woodwork.