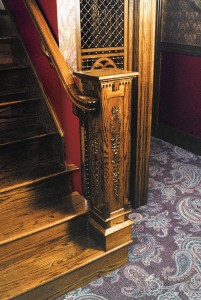 We offer high-end ornamental millwork accessories to meet interior design requirements in residential and commercial interiors. All work is custom and special order, including:
Balustrades (stair rails)
Balusters (stair rail supports)
Curved door casings
Crown mouldings
Rosettes
Newel Posts
Other decorative pieces
Use your imagination, then contact us so we can bring your visions to life. Call us to discuss your project or request more information through our contact center.